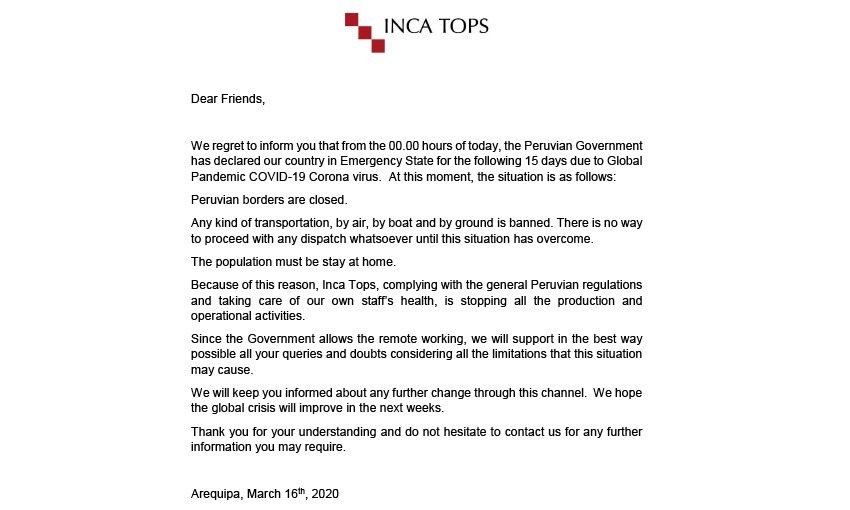 Peruvian borders are closed
Dear Friends,
We regret to inform you that from the 00.00 hours of today, the Peruvian Government has declared our country in Emergency State for the following 15 days due to Global Pandemic COVID-19 Corona virus. At this moment, the situation is as follows: Peruvian borders are closed.
Any kind of transportation, by air, by boat and by ground is banned. There is no way to proceed with any dispatch whatsoever until this situation has overcome.

The population must be stay at home.
Because of this reason, Inca Tops, complying with the general Peruvian regulations and taking care of our own staff's health, is stopping all the production and operational activities.

Since the Government allows the remote working, we will support in the best way possible all your queries and doubts considering all the limitations that this situation may cause. We will keep you informed about any further change through this channel. We hope the global crisis will improve in the next weeks.
Thank you for your understanding and do not hesitate to contact us for any further information you may require.
Arequipa, March 16th, 2020