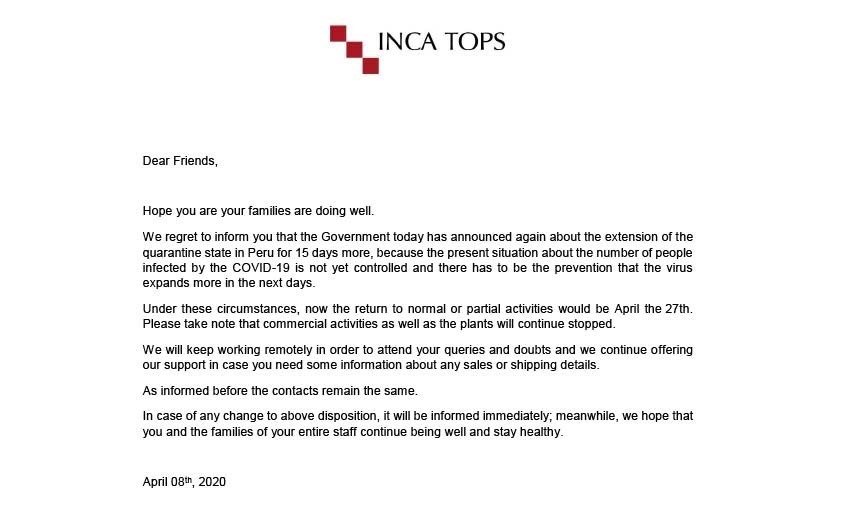 Peruvian borders are closed - UPDATES
Dear Friends,
Hope you are your families are doing well.
We regret to inform you that the Government today has announced again about the extension of the quarantine state in Peru for 15 days more, because the present situation about the number of people infected by the COVID-19 is not yet controlled and there has to be the prevention that the virus expands more in the next days.
Under these circumstances, now the return to normal or partial activities would be April the 27th. Please take note that commercial activities as well as the plants will continue stopped.
We will keep working remotely in order to attend your queries and doubts and we continue offering our support in case you need some information about any sales or shipping details.
As informed before the contacts remain the same.
In case of any change to above disposition, it will be informed immediately; meanwhile, we hope that you and the families of your entire staff continue being well and stay healthy.
April 08th, 2020